The last few days have been very special. I've started to lift my head up from the "business planning" side of Phweet and beginning to share it with more friends and new Twitter buddies. The conversations are the most rewarding part.
The shift really happened on Sunday when I sat down with @patphelan for breakfast and he shared his Twitterfone vision with me. He's putting the pieces together that will help us all think about communications in a new way. If it needs reinforcing, his MAXroam product made the WSJ today. MAXroam lets you go anywhere and always stay in touch. Like Pat, my days of thinking about making international calls on my mobile are gone. Still if I had to connect with a believer on Twitter and how it can help to "open" up telephony I found my man! I am somehow sure Pat will have slept very soundly on his way home. If I read his tweets from his fleeting visit he never stopped. Impressive stamina!
I also had a quick conversation with @michellegreer who curious about Phweet was willing to      test with me. I'd connected with Michelle around something else she is loosely connected with @sunandski. SunandSki is a little like the DellOutlet and many others I'm noticing on Twitter. Nascent businesses that are working out how to set up shop and promote their businesses. What I see emerging is a huge flea market opportunity. When people really work out the tracking then and searching for these items then it becomes easy. Phweet makes these transactions even easier. No need to exchange coordinates or numbers to connect.
In this realm I was followed today by @naivelondongirl who writes a sex blog. Quite a number of friends already. I didn't return the favor although it did lead me to Twitter search and naturally the subjects are talked about. The reason they are no doubt limited currently is there is no way to escalate the conversation. So second new market that can be driven by new conversations on Twitter.
Then late today I caught up with my long time PR blogging friend @andyabramson. Now Andy's been the premier VoIP blogger for a long time and in the last few weeks he's found a new tool for managing Twitter so he can make sense of it. Like me he's using TweetDeck which also just released their new Beta yesterday. Andy, as I expected grokked Phweet straight away. We jumped straight into Twitter and a demo using some portable gadget that Andy had hooked to Sprint that provided a Peer to Peer network. (We had four in the Phweet conference with two accounts connected over this Sprint connection. Now that's VoIP! I expect Andy and I will be talking again later this week. (I checked back with Andy to get the lowdown. My Laptop, Bill's and Andy's were connected through Andy's Nokia E71 using JoikuSpot that bridged AT&T's 3G to WiFi. My two iPhones were on the ATT 3G network. Two of the four calls in the conference were passed over Andy's hotspot.)
I was using the Sprint network via the Cradlepoint. Can you clarify so Nokia gets the credit 🙂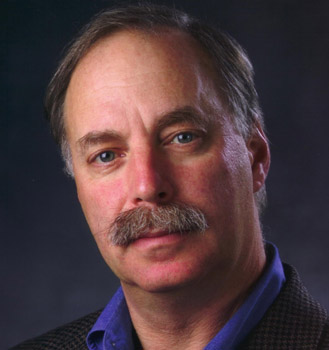 I also spoke to David Isenberg. In many ways he's the grandfather of the Phweet idea. Back in 1999 we spent an afternoon talking about Rise of the Stupid Networks his seminal paper on the subject. It changed my world view. While David looked at it more purely from a telecom and network point of view, I began by looking at it, from the beginning, in terms of how organizations and how we as people interact. In it's own way it has shaped Phweet and I hope in time I'll get David to embrace an iPhone! Thanks David for seeing the potential!
If that wasn't enough late last week Jeff Pulver started a meme on "Ham Radio" and Twitter. That led me to looking up HamTwits and Ben @innismir . We arranged a Phweet and I introduced him in a slightly one way session. He didn't have a mic at the time. No problem when he understood he could create a public SIP address off his asterisk box and connect right in he was hooked. I'm not sure yet what a HamTwit PhweetUp might look or sound like. I sense one is coming. Perhaps this weekend we can all play with it in this way.
I also started chasing the Radian6 team. How does one chase someone on Twitter? You try following. Radian6 has the best tracking system I've yet seen in social media. I know they keep Dell excited and you can see it from the collective relationship they have built around their Twebinar series.
The latest which was hosted by @chrisbrogan and titled #tweb3. Again search.twitter.com let's you track events like this. Two learnings for me. First. I wonder what the power is when a Radian6 social media tracking report contains an instant capability for the company to reach out and contact bloggers/tweeters with a phone call? Eg put a Phweet button in the report!
Second observation. From the search results of #tweb3 I realized that some were listening to the session from their conference room phones. That's cool you can talk as a group over the feed. However, if you are home alone why must you just signal your questions or thoughts in a twitter status update. What if you could listen to your feed and participate in a table like conference at the same time. Why not jump into a Phweet session so you can all listen to a feed but also talk over it or around it if you want to make a little comment. I sense that would create more value afterward.
Is there more? Yes I'm finding it hard to keep up with new followers. I can no longer manage it effectively via twitter. It takes too long to go through the list. So each day I now have to open emails one at a time. It's time consuming. It's no wonder people give up. Just so everyone knows.
My twitter is set to receive "all @ replies" I recommend you do this too. Any public @stuarthenshall should reach me and actually should hit my SMS on my phone. For the most part it seems to work.
Happy Twittering and Phweeting!